Telehealth Solutions Available
Providing Quality Healthcare For 60 Years
All Your HealthCare Needs in One Place
Providing Quality Continuity of Care
Advanced Facilities for your Care
How can we help you today?
At MMC, you have access to a highly skilled GP obstetrician. He provides exceptional care to his patients throughout the entire pregnancy journey, from preconception to post-delivery. Our onsite midwife is also available to ensure that you receive the support and guidance you need every step of the way.
Breastfeeding / Infant health
Are you experiencing challenges with breastfeeding or settling your newborn?  Dr Soerensen is a lactation consultant and is available to provide thorough assessments and practical strategies to help you overcome challenges and ensure a positive and fulfilling experience.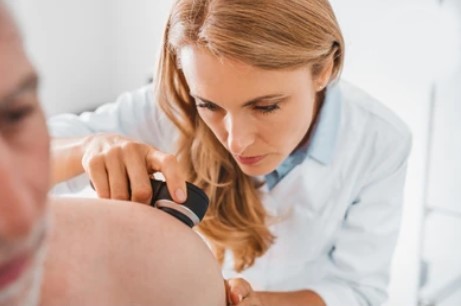 MMC is committed to providing top-quality skin cancer care with the help of advanced technology. Qualified doctors perform comprehensive skin checks to  diagnose and treat skin cancers. Services available include but are not limited to biopsies, excisions and cryotherapy of skin lesions.
Dr Gladly Stephen
MBBS
Family Medicine


Dr Matthew Dos Santos
BSc, MD
Family Medicine, Palliative Care, Emergency & Acute Medicine

Dr Madeleine McLaren
MBBS
Family Medicine


Dr Michael Mah
MB.BCh.BAO (UK), MRCGP (UK), FRACGP
Diabetes, Musculoskeletal Injuries


Dr Krishna Kotha
MBBS, FRACGP
Skin Cancer, Sports Medicine, Men's Health


Dr Elizabeth Parker
MBChB (Hons), MRCGP (UK 2016), DFSRH
Family Medicine, Women's Health, Palliative Care
Murray Medical Centre Mandurah has been providing quality family healthcare for over 60 years to Mandurah and the surrounding community. We are conveniently located near Peel Health Campus at 34-36 Minilya Parkway. We believe in providing a regular doctor and offering continuity of care to our patients.
MMC is a family practice supported by a team of experienced doctors, nurses, midwife, allied health care professionals (including two psychologists & a dietitian), as well as other specialists. The practice also offers a treatment room facility. On site, there is also a pathology service, imaging facilities, podiatry, pharmacy and other medical specialists.
MMC Mandurah is proudly associated with..